This year, on Mental Health Awareness Week, it seemed more crucial than ever before to address the topic of mental health within the charities and social enterprise sector. 
In this piece, Good Finance's Project Manager Ishita, explores the topic of mental health a year after launching a social enterprise during a pandemic.
Listening to charities and social enterprises has been essential in enabling Good Finance to deliver support on the topic of social investment that is both relevant and engaging. For the past year though, I've been doing a little more than listening. 
In the thick of our first national lockdown in March 2020, I launched a social enterprise supporting ethnic minority people and communities in the UK who were disproportionately impacted by the pandemic to navigate their way through it. 
This past year, with the support of the amazing Good Finance team, I've been working part time  whilst also running a social enterprise. In this piece, I'll be exploring my learnings on mental health having walked a mile in your shoes. 
Image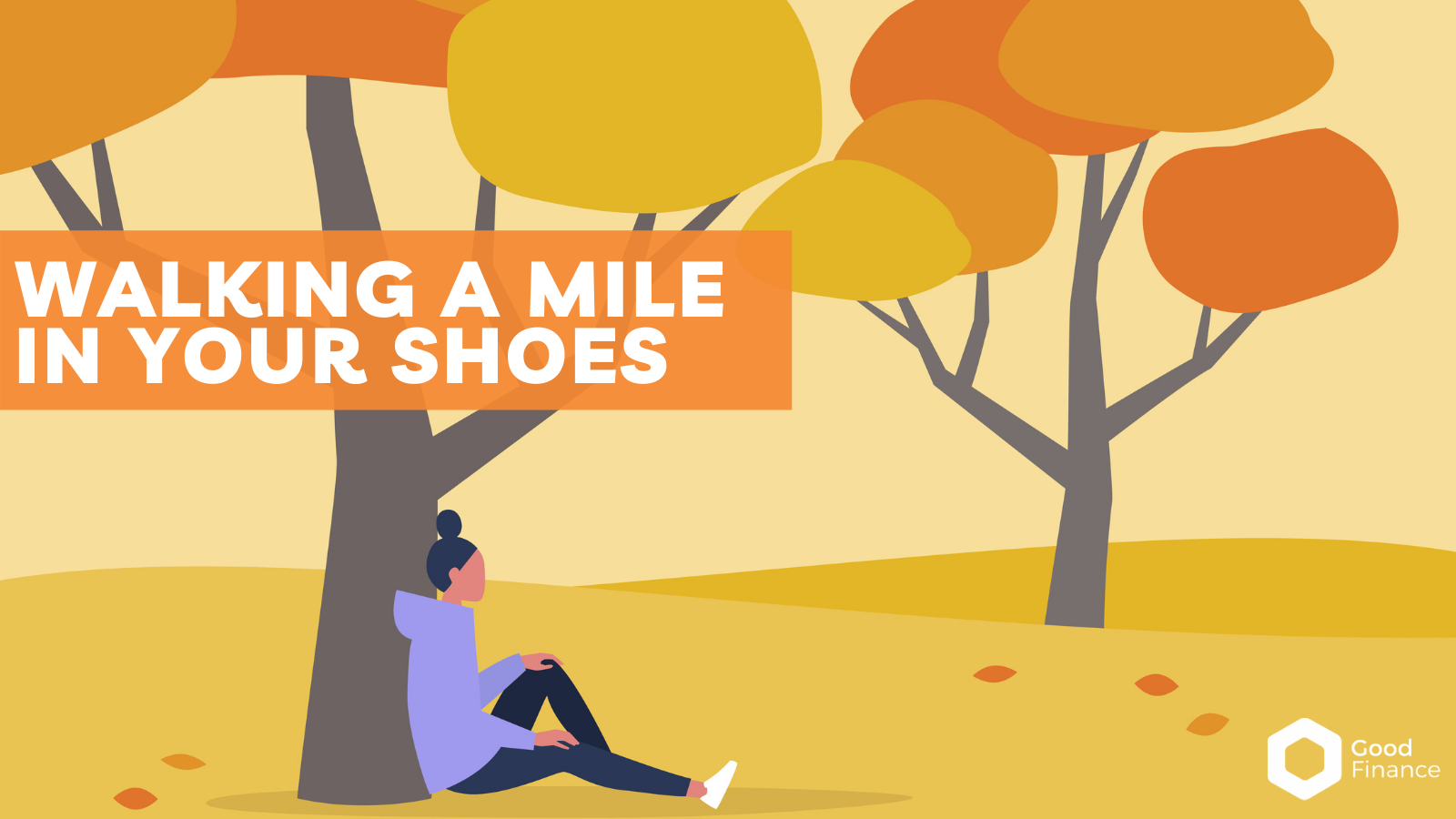 What do we already know about mental health in the sector? 
In late 2020, a survey of 700 members by the Small Charities Coalition looked at the health and wellbeing needs of those who work for and volunteer in small charities. The survey found that 90% of small charities lack access to adequate mental health support.
Insight also indicates that social impact sector employees may find themselves unable to talk about their own mental health or seek support due to the added pressure to focus on helping others. 
We've also heard many stories of burnout, anxiety and poor mental health from charity and social sector leaders (I would really recommend our A Changing World Podcast series to listen to some of these stories). 
Having walked a mile in your shoes this last year, I've personally felt these struggles too; I've been overwhelmed and unsure where to go for support, I've felt pressure to keep delivering, I've been on the brink of burnout. 
I know it's not just me though; in a constantly changing world in which charities and social enterprises are on the forefront of outreach and response work, it's no wonder that many within the sector have struggled.
It's important to recognise that stigma still plays a huge role in how we seek support for our mental health, and for many, will be a deterrent. In addition to this, not all of us will experience what we consider mental health 'problems' as such, or feel that what we experience is serious enough to warrant support. 
That being said, we do all have mental health, and it needs to be looked after more than ever before. What kind of support you need will depend on a range of factors. 
A problem shared, is a problem halved
There is naturally pressure when it comes to reporting on funding or outcomes. In a climate where many organisations are struggling, it's understandable that the pressure may at times feel like a heavy burden to bear. 
Nothing ever goes 100% right, 100% of the time. This has proven especially true in a year where variables like changing rules or infection rates were out of our control. 
Under these circumstances, be as honest and as transparent with your key stakeholders and social investors as possible. Let them know if things haven't gone to plan or if you're struggling. I've had to do this more times that I can count, and can vouch that if nothing else, a problem shared is a problem halved.  
We've seen commitment from social investors to be as adaptable and supportive as possible; and we've also heard from many investees that honesty really is the best policy. 
Find your community 
There's no support quite like peer support. What has been essential for me is creating time and space to speak to others who are in my shoes. Whether that's the highs and lows of running a social enterprise, the trials and tribulations of managing people and teams, or the sheer frustration of navigating rules and regulations; it's been mega important to have space to talk and learn from others. 
I would really recommend organisations like School for Social Entrepreneurs, Social Enterprise UK, NCVO, UnLtd, Pioneers Post and Locality as organisations to enable you to build those networks and access spaces. They provide online events, workshops, content and guides which you could find helpful. 
You do actually come first
Nothing you do can exist without you. This is a hard lesson for many of us to learn, and one I definitely learned the hard way. 
Self care isn't just about long baths and scented candles (though we do love those), it's about creating an environment for yourself in which you can thrive (not just survive). Some things that have helped me create this environment:
Setting clear boundaries and expectations with people you work with 
Getting out of the house and away from the screen whenever I can 
Having a clear system of planning and goal setting (this really helps me manage overwhelm) 
Letting go of all the tiny things I didn't manage to get to 
Remember, nothing is a replacement for professional mental health support, so if you feel you need it, here are some organisation to explore:
This past year has given me a world of insight that I couldn't have gotten without walking in your shoes. As is ever true, the times will continue to change, but please know Dear Charity or Social Enterprise, at Good Finance there is always someone listening to you!