With Good Finance Live, we wanted to create an informal but informative setting with plenty of opportunity for conversation and connections. I've been to big national conferences before that aimed to include this aspect. But I found that, on the whole, they never quite managed to achieve it with either the nature of the content or the cost getting in the way. 
Similar to Let's Talk Good Finance events, Good Finance Live was a chance to hear direct from those who have already taken on social investment as well as learn about new developments in the sector. But it also featured a marketplace where charities and social enterprises could meet and talk directly to a whole range of social investors. 
The initial feedback we've had has been really positive so it seems like we're on the right track! We're still gathering feedback and look forward to sharing our learning shortly.
For this pilot Good Finance Live event, we headed to sunny Newcastle and to social enterprise venue Bamburgh House. Below, you can catch up on what happend on the day including speaker presentations and podcasts of the event. In addition to having space for lots of networking, the four main elements to Good Finance Live included:
---
LISTEN AGAIN: GOOD FINANCE LIVE PODCASTS
Below you can re-live the highlights of Good Finance Live in the podcasts below. First, we have a roundup of the day including 'what's new in social investment' as well as hearing from a few of the people that were there. And below that, we have a playlist featuring a podcast for each of the day's Hear from a Peer speakers.
1. A roundup of the day
2. Hear from a peer speakers
---
A total of 16 social investors - both local and national - were at Good Finance Live. It was great to see so many conversations happening and people networking. Here's a few pictures from the day.
Image
Image
Image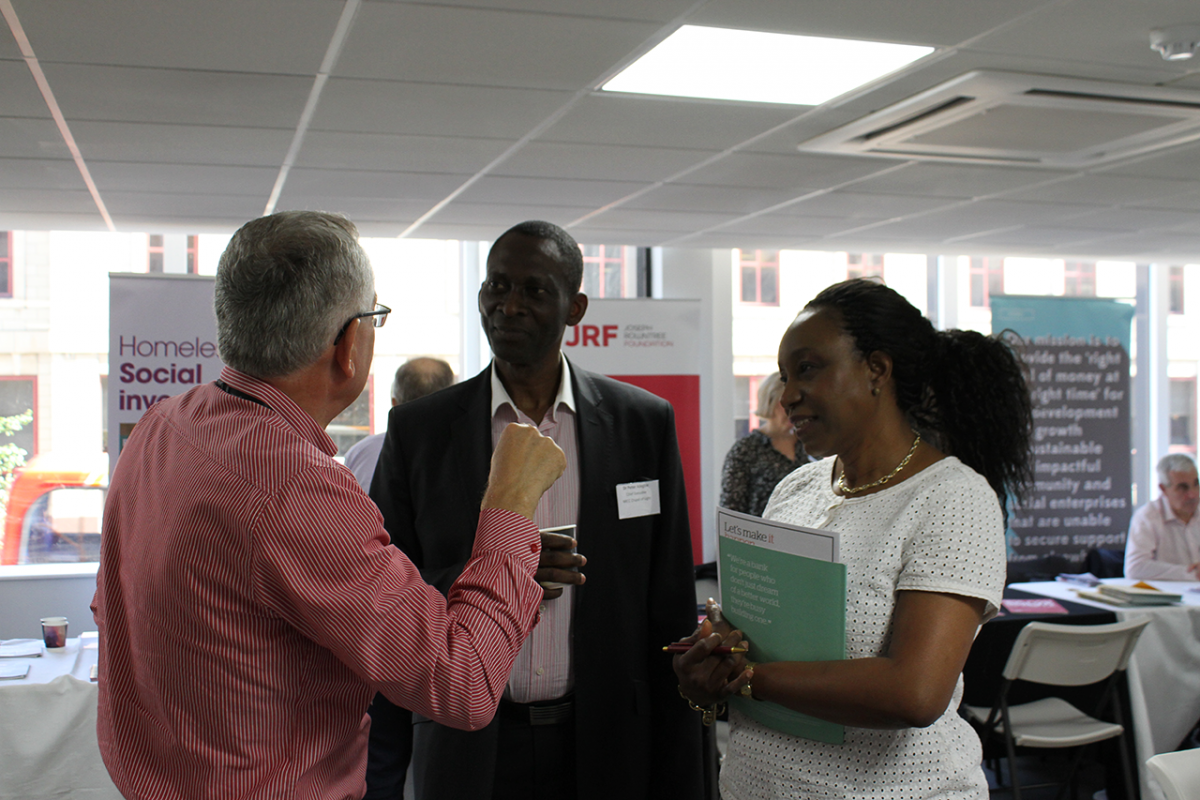 There's no better way to learn about what social investment looks like in reality than hearing direct from other charities and social enterprises who've already taken it on. So we were pleased to have four organisations share their social investment journey with us. Don't forget, you can also listen to their stories in the podcasts.
Image
Image
In these sessions, attendees were able to catch up on the latest developments on social investment including the Enterprise Development Programme, the Reach Fund, GET INFORMED: Social Investment for Boards and the Northern Cultural Regeneration Social Investment Fund.
Here's the presentations of each of our 'What's new in social investment' speakers:
Image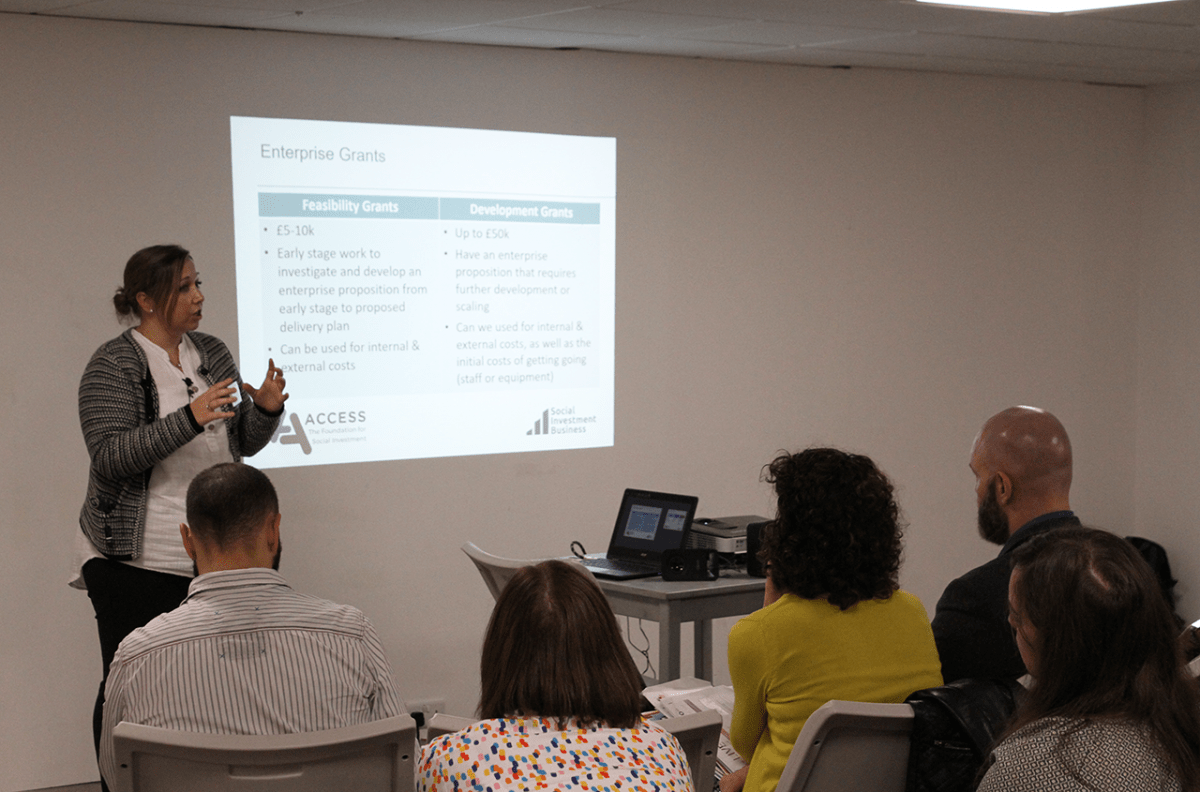 The event was also a chance to explore the tools available on Good Finance including the diagnostic tool, social investor and advisor directory, case studies as well as resources for charities and social enterprises to measure their impact.
Image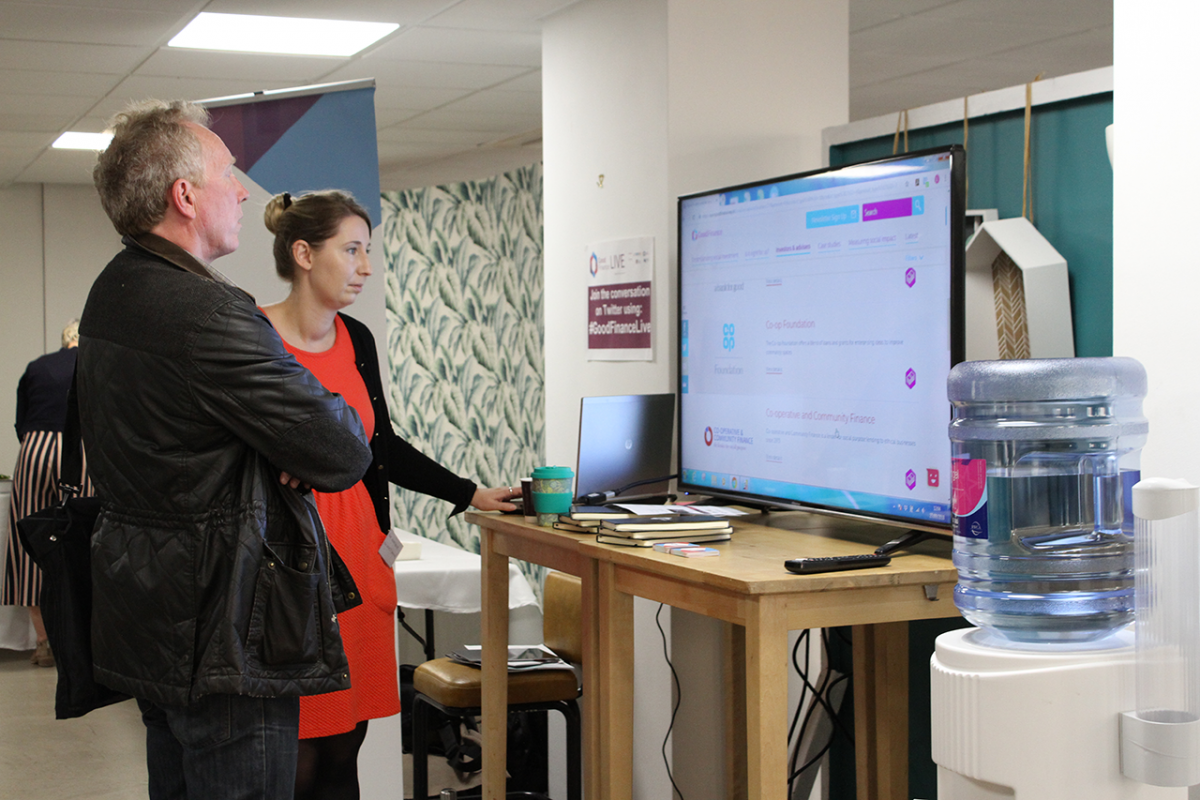 INTERESTED IN LEARNING MORE?
For the latest on social investment for charities and social enterprises including news, events and blogs, do sign-up to the Good Finance newsletter. We also have a series of Let's Talk Good Finance events taking place around the country throughout the Autumn and Winter.
By Melanie Mills, Social Sector Engagement Director, Big Society Capital.
This blog originally appeared on Big Society Capital.