Manprit Vig, Diversity, Equity, and Inclusion Engagement Specialist at Good Finance talks to Yasin El Ashrafi, Founder and Director of HQ Recording about how taking on social investment was his catalyst for change.
At Good Finance, we exist to make access to social investment more accessible, breaking down barriers and translating the complex social investment jargon. We aim to empower organisations with knowledge so they can make informed decisions on whether, when and how social investment could be a tool for long-term sustainability. We take equitable approaches to reach and invite diverse communities to join the social investment conversation and be inspired by others who have broken the mould in seeking alternative finance.
We have the privilege of talking to entrepreneurs and charity leaders, just like Yasin El Ashrafi, who is quite possibly one of the most inspiring people I have ever met. Growing up on an inner-city estate in Leicester, at school he was told he was going to amount to nothing or end up in jail.
Fast forward to today, Yasin is the founder and director at HQ Recording, a reputable recording studio working with up-and-coming R&B and hip-hop artists. At its core, Yasin's social enterprise centres on his work with young, aspiring artists, many of which have complex mental health needs, are unemployed or ex-offenders. As a mentor, Yasin uses music production and artistry to grow and develop those that he works with who in turn, work with HQ Recording, supporting Yasin to develop the commercial side of his business.
"When I switched my mindset to a positive one, good things started to happen to me."
"I have taken strength from every bad thing that has happened to me and I now know that it is all part of my story. At HQ Recording, I work with young people with complex needs - they need support, and they need structure. More than that, because of my experience, I believe that they can draw inspiration from me; someone who has been at rock bottom but has turned negativity, despair, and doubt into a viable business. 
As a mentor, working with street-level people, they know that I have been through the same struggles that they have. Growing up without a Dad, getting in trouble from the police or getting expelled from school. When I was going through this, I didn't have any direction or guidance, so when I work with young people who are feeling lost or uninspired, I can empathise with them – if they have been through it, I'm sure I will have too."
Image
From humble beginnings to HQ Recording.
"When you're poor or you don't have a lot of money, you have to hustle to make things happen. That is where my entrepreneurial spirit comes from, sometimes you have to be entrepreneurial if you want to make money where there isn't always money – where there is a will there's a way!
"That entrepreneurialism, the ability to take risks and to be brave has got me to where I am today. But, when HQ Recording began and I moved into our premises, I had to beg, borrow and steal to get the studio workable – it wasn't that impressive. That is important, when you look at successful people, you often don't see their failures, but this has been a lot of hard work.
My first studio was not as impressive as I wanted it to be. As the business grew, I started working with so many people; evolving my artists, working with people with complex needs, supporting interns and there simply wasn't enough space.
I knew that I needed to get to the next level.
Social investment was my game changer.
"To get to where I wanted to be, I knew I would need money. So, I went to a local Funding Fair in Leicester and truthfully, I went there looking for grants to help me develop the studio. That's where I met Rachel at Key Fund and our informal chat was the catalyst for change.
I had three key aims in developing HQ Recording: to add another studio to the complex, to invest in new equipment and to hire a general manager.
Rachel explained to me how social investment worked and that it was a possibility for my enterprise. I knew instantly that she was enthusiastic about my mission. At first, I was apprehensive, as plain and simple, social investment is taking on a debt. For a small business with a small turnover, taking on debt felt risky but I had one thing in my mind: be brave and take it to the next level or HQ Recording doesn't grow.
At this point, I realised that most of the grant funding available to me wasn't going to pay for my dream. A grant might've helped me a project or for core costs, but I definitely wasn't going to get a grant to create a new recording studio.
So, that's why I decided to be brave. I had a big vision; I just didn't know how I was going to get there. Social investment was the game changer.
I wanted HQ Recording studio to feel like you're in London, even though you're in Leicester and I have achieved that; it now looks amazing. I have doubled my capacity so I can grow my commercial business and offer support to the huge range of people I work with.  
Watch: The Story of HQ Recording, from 'rave' culture record store to social enterprise recording studio
"Taking on social investment could put you in a position to get you where you want to be, but don't rush it."
"Social investment was the only option for me. I couldn't access investment from my bank for a range of reasons and grant funding wasn't available.
My advice for others would be that as long you believe in yourself, your mission, and your business, be brave and go for it. But there is no need to rush it, take time, find out information and speak to people. My investment is a loan that I have to pay back, there are no two ways about it.
Taking on social investment could be the catalyst in turning your small organisation into a bigger more sustainable organisation. It can put you in a position to get you where you want to be. If you chat to a social investor and they believe your mission, that should give you some confidence that you're onto a good thing. There are many different types of investors out there, each offering different things depending on your business model. Don't be afraid to take your plan to a social investor, just like I did, it's nothing like going to a traditional bank.
Image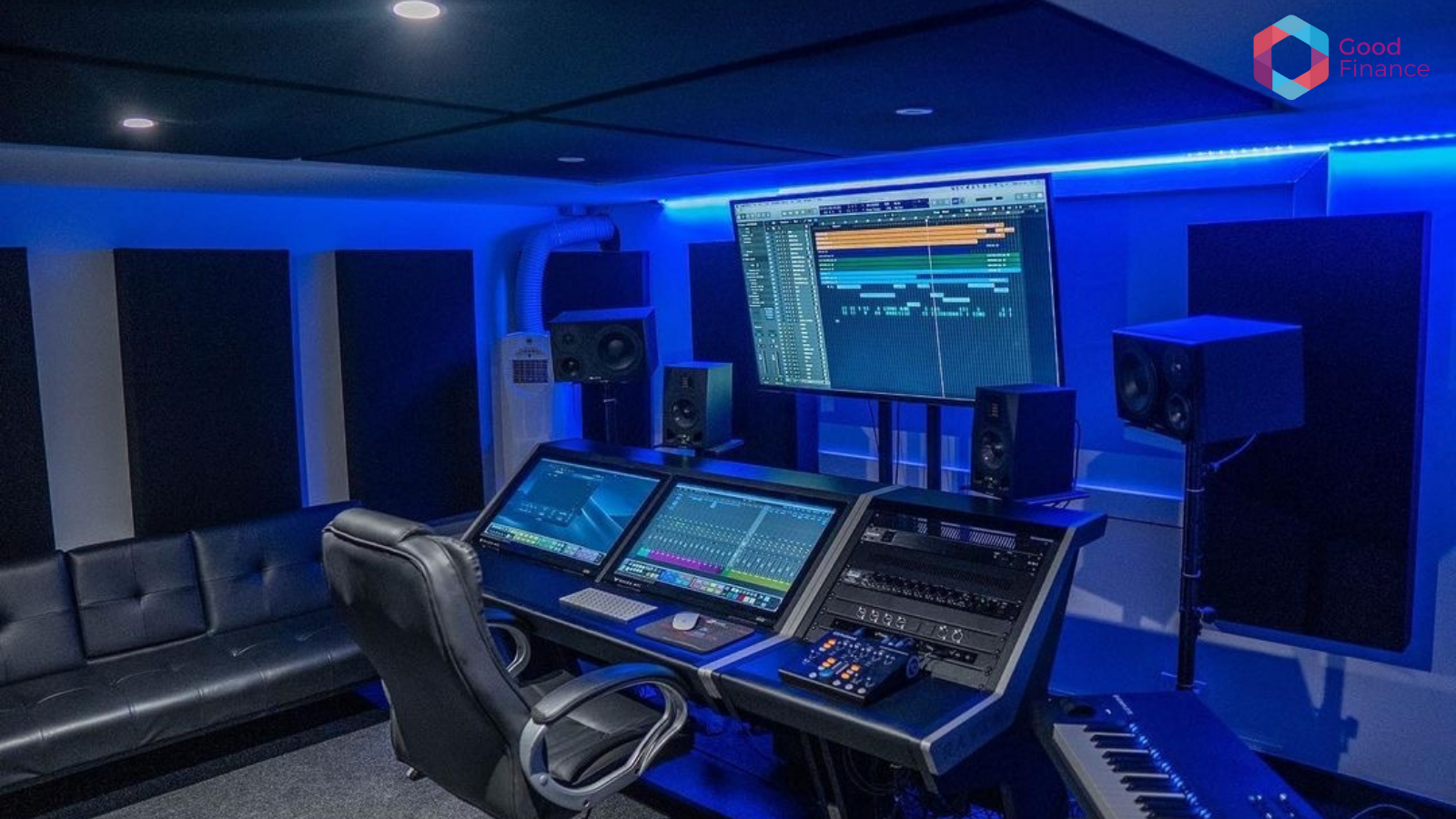 The pivot
"When covid-19 hit, it knocked us all for six. I closed up the studio and spent a couple of weeks thinking - what am I going to do? But with 98% of my business happening face to face, I knew I had to get our online provision up and running quickly.
My social investor got in touch with me as soon as the first lockdown was announced and offered me a range of support, that was brilliant. They asked if I needed to take a payment holiday or to pay interest only on my loan, having that option there when my commercial income was drying up was a lifeline.
In Leicester, we've been in lockdown almost continuously since March and business is suffering, not just for me but for everyone. Yet whatever happens, I know that if I called up Key Fund tomorrow and said I want to stop payments for a while, that would be okay. More than that, they keep me in mind and share grants that I can apply to and are happy to put me in contact with people for business support and advice.
Thinking about the artists that I manage, 2020 was going to be such a big year for them, everything that they had been working towards just stopped. I had to put a lot of time in mentoring and re-framing their goals. I worked with them to switch their worries about not performing into content creation: writing songs, making beats and keeping people busy, active and engaged. Most importantly, I've been spreading positivity, you can get sucked into the news and social media, but for the people that I work with we've all been learning new skills and creating exciting news things.
The renovation of the studio and having that extra space has allowed me to work with artists in a safe way; this wouldn't have been possible without taking on social investment. It's not perfect right now and although this has been a bad time, it's also been a really exciting time because I've created new roles and bring new people in.
Watch: HQ Recording Walkthrough Video
Image
Taking on risk to reach my vision.
"If I look at people who are most successful to me, they have all had failures. It could be a cultural thing, but why should it be that it's just rich people who can have failures but keep on growing?
I've tried different businesses out before; they failed in different ways. But every failure for me is a different chapter in my story. Every one of those chapters has given me different networks or skills – but have learnt something. The risk is the risk. If I don't take the risk, will I reach my vision?
Whatever happens, I always want there to be a social and community aspect to the work that I do, as that is what drives me. There is no-one else in this music space, doing what I do and doing it how I do it in Leicester. I want HQ Recording to work, not just for me, but for all of the people that I'm working with. That is why I'm prepared to take the risk with social investment.
My Mum always used to say to me: it's better to try and fail, than not try at all."

Good Finance is an independent and autonomous project working to help charities and social enterprises navigate the world of social investment.
There are over 100 investors and advisers in the Good Finance Investor Directory, with funds across the UK. You can find out more here.