13 September 2022 | Waterloo, London & Online
Addressing Imbalance Live is a 1-day, hybrid event bringing together leaders from diverse-led charities and social enterprises as well as investors, innovators and changemakers from across the social investment space.
This is not a conference.
Addressing Imbalance Live is an interactive day of learning, discussion, networking and idea-sharing created for and by diverse leaders of charities, social enterprises and community groups.
The event will showcase the role of social investment in diverse communities, share real life insights and facilitate conversations, build connections and discuss how social investment can be made more accessible to diverse-led organisations.
Save the date!
Image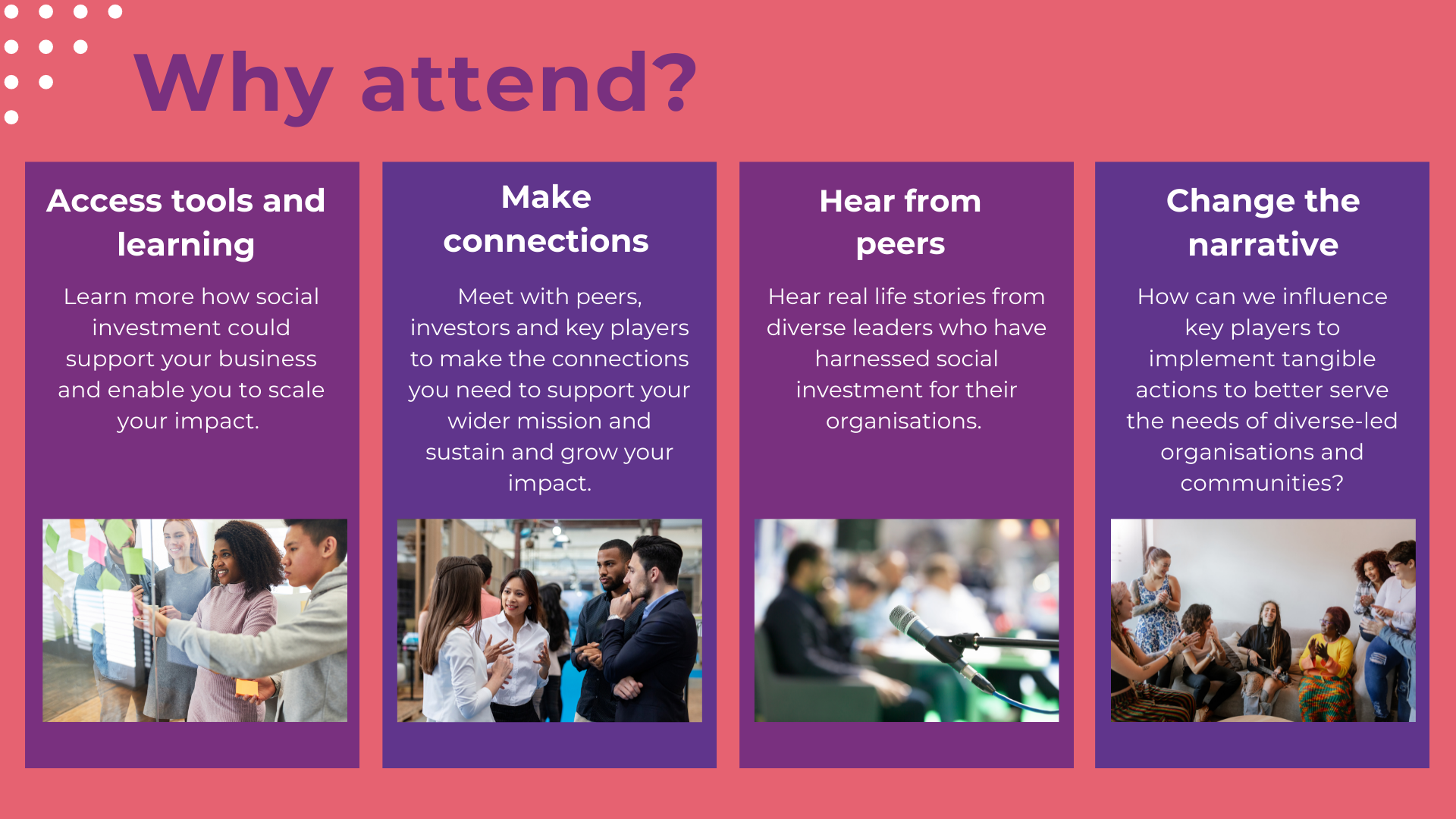 For more information, contact Olivia McLoughlin, Senior Communications & Engagement Officer or Fayyadh Shamsuddin, Investor Engagement Associate (2027 Associate)