Image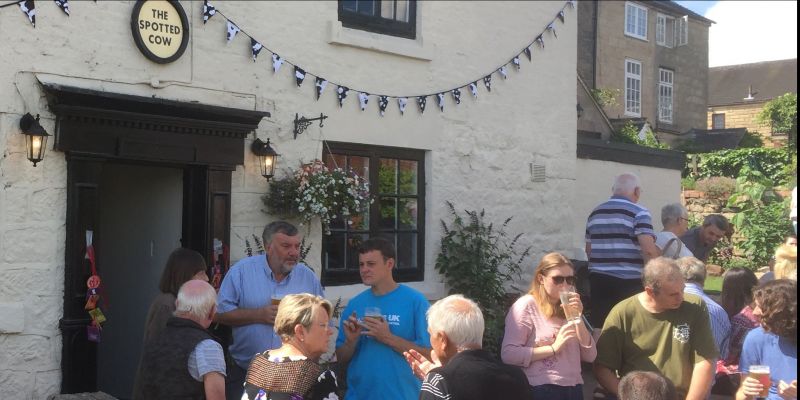 The Spotted Cow is a community hub that offers a bar, restaurant, Post Office and B&B under one roof.
Product type
Crowd-funded investment
Social Investment Tax Relief
Community shares
Problem
Pubs are closing down at an average rate of two per week in the UK. The Spotted Cow in Holbrook, Derbyshire, recently closed down and was due to be converted into housing, leaving local residents without a valuable community asset. 
Solution
A campaign was launched to allow local people to buy their local pub by investing in community shares. Holbrook Community Society (HCS) was formed to preserve The Spotted Cow and create a community hub under one roof offering a bar, restaurant, Post Office and B&B.
Revenue model
Investment through community shares eligible for Social Investment Tax Relief (SITR) was raised on the Crowdfunder platform. The amount is matched by the Crowd Match Fund and is repaid by income generated by the pub and Post Office. 
Impact
The Spotted Cow currently serves a community of over 1,500 residents in Holbrook, offering local produce in its restaurant and cafe. The pub hosts book clubs and events and is home to the village Post Office, a First Aid responder and a meals on wheels service for older people. 
The Crowd Match Fund is an exciting opportunity to encourage individuals to invest in community projects through crowdfunding platforms and benefit from Social Investment Tax Relief. We hope this initiative will help charities and social enterprises find new routes to investment and stronger engagement from their local community.

 
Camilla Parke, Investment Director, Big Society Capital