Image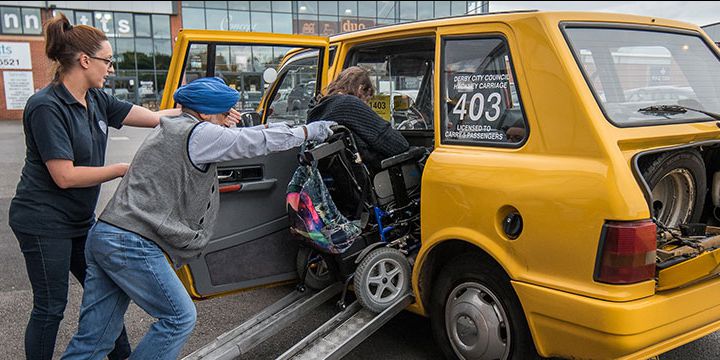 Promote Ability Community Enterprise CIC (P.A.C.E) delivers affordable services and housing for disadvantaged people in Derby and Derbyshire. To support this agenda, they offer a range of other services to the public and private sector; these include supported housing, a craft centre, community support and a café. 
Product type
Unsecured loan (incl. overdrafts)
Problem
With the housing crisis showing no sign of abating and homelessness on the rise, some of the most vulnerable groups in society are finding it increasingly difficult to find a place to live and access the support they need.
Solution
P.A.C.E provides housing with a high level of support to vulnerable adults and young people in Derby. It supports people in crisis situations, tackles social exclusion and provides education, training and support, with a vision to end homelessness in the city.
P.A.C.E has a portfolio of properties in Derby, providing housing for 153 people who have lost their way in life, many suffering from drug and alcohol misuse, some with learning difficulties, others with a mental illness.
Revenue model
P.A.C.E took out a £20k unsecured loan to help with cash flow following delays in processing housing benefit claims by the local council. The loan is being repaid through rent from 76 properties.
Impact
Social investment was crucial in allowing P.A.C.E to continue its work during a period of financial difficulty. In their last measured 12 months, 117 vulnerable people have benefited from P.A.C.E's housing projects, 42 of the most disadvantaged people have been supported and effective relationships have been developed with the local police and councillors to tackle anti-social behaviour. 
Accessing social investment was very crucial to us - we would have continued but financially it would have been extremely tight. One thing that's been brilliant about working with the social investor is that you don't have to jump through hoops, like you do with banks; they're very personable, they come out to see you, they look at your business and get a good understanding and then you go from there. It's been actually brilliant.
- Spence Braydon-Phillips, Founder
Investor
Key Fund's mission is to provide the right kind of money at the right time, supporting the development and growth of a sustainable and impactful community and social enterprises that are unable to secure support from elsewhere.