Image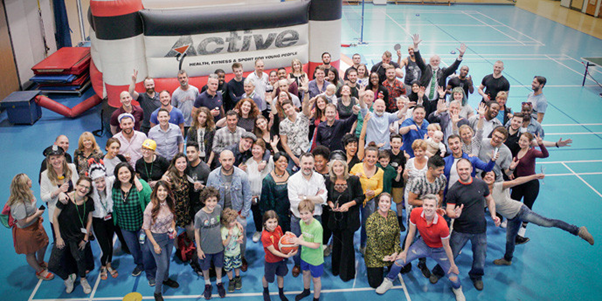 Central YMCA is the world's first YMCA, established in 1844, and a leading UK education, health and wellbeing charity. Their work includes creating alternatives to traditional education such as apprenticeships and study programmes, training fitness professionals who inspire communities, developing qualifications through an awarding organisation and helping people improve their health and wellbeing through the largest gym in central London. 
Amount invested
£4,000,000
Challenge
When the pandemic hit in 2020, they had to close their health and wellbeing venues, YMCA Club and YMCA KX, and stop providing fitness education training through YMCAfit. This, along with the various financial challenges that COVID-19 presented to organisations in the UK and beyond, meant they needed to diversify their income streams at pace so as not to affect the essential and impactful programmes they deliver across the UK.
Solution
Central YMCA wanted to take out a short-term loan against its investment portfolio. They needed to refinance the existing loan and access additional funds to support their recovery without accessing investment reserves and reducing the delivery of community activities. They chose Charity Bank for the £4 million loan due to its strong reputation within the YMCA movement. 
Revenue
The charity generates income through an array of activities and services, including but not limited to: gym memberships, fitness instructor courses, short courses, training programmes and children's activity clubs.  
Impact
In 2020/21 Central YMCA supported over 5,379 people to lead healthier lives through their heal and wellbeing programmes and a further 3,833 learners and apprentices across the UK to develop their vocational and careers skills.
The loan has meant they can continue to support people in this way, delivering essential programmes and activities for the community throughout times of uncertainty. 
"Unlike purely commercial banks, who are more driven by financial incentives, it's clear that Charity Bank is there to provide support and really understands YMCAs."
Kieran Connolly, Chief Resources Officer at YMCA
"Central YMCA offers vital support to young people looking for ways to learn new skills and develop their careers. We are delighted that a Charity Bank loan is helping YMCA Central to continue their impactful work. "
Adam Ruffinato, National Lending Manager, Charity Bank
About Charity Bank 
Charity Bank is the loans and savings bank owned by and committed to supporting the social sector. Since 2002, we have used our savers' money to make more than 1,100 loans totalling over £350m to housing, education, social care, community and other social purpose organisations. https://www.charitybank.org/news/central-ymca-the-worlds-first-ymca
 Registered Office: The Charity Bank Limited, Fosse House, 182 High Street, Tonbridge, TN9 1BE. Company registered in England and Wales No. 4330018. Authorised by the Prudential Regulation Authority and regulated by the Financial Conduct Authority and the Prudential Regulation Authority. Financial Services Register No. 207701. Member of the Financial Services Compensation Scheme (FSCS).
Nothing in this publication constitutes advice or a recommendation. Loan applications are subject to credit assessment and property/assets provided as security may be sought to be recovered if repayments are not maintained.