Image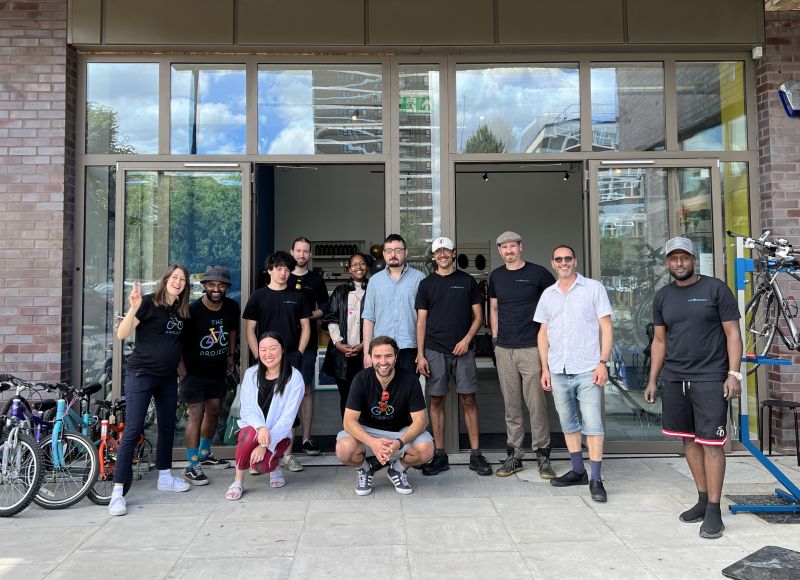 The Bike Project are a charity that takes in second-hand bikes, refurbishes them and donates them to refugees and asylum seekers in the UK. The bikes help them to access food banks and other critical services as well as improving their general wellbeing. 
Cost of capital
3% on SITR. Revenue Participation capped at 1.2 x loan amount.
Amount invested
£170,000 SITR loans + £50,000 Revenue Participation Agreement
Product type
Social Investment Tax Relief
Challenge
The Bike Project's mission is to take second-hand bikes that have been donated, fix them, and give them to refugees and asylum seekers in London and Birmingham. A bike helps recipients access food banks, legal advice, healthcare, education, and other essential services. A bus fare typically costs £21 per week, over 50% of the £39.63 a week that refugees and asylum seekers receive.
The organisation runs group cycle training, skills and maintenance workshops, and a cycling buddy pairing programme for female refugees. 
Solution
Social Investment was first secured by The Bike Project in 2013, to help build its ecommerce operations. Further social investment was sought in 2020 to set-up a flagship store in Camberwell, with the aim of encouraging more people to collect bikes, generate more revenues through the sale of bikes, and encourage local community engagement. 
Revenue 
This new retail project has been funded via c£120k of SITR funding and £70k in donations. Access to catalytic capital at the point of need has allowed The Bike Project to secure a 10-year retail lease on favourable terms.
As well as charitable activities, The Bike Project sells a proportion of the wonderful, refurbished bikes to the general public through the online bike shop. Revenues at The Bike Project have increased eight-fold in the five years between 2015 and 2020. 
Impact
The Bike Project have been able to grow their business, had the confidence and support to take on new ventures (e.g. new retail and community space that it is developing).
As a result, from 2013 to 2021 the Bike Project has donated 8,842 bikes to refugees, taught 565 women to cycle and saved £8,289k on refugee's transport costs. 
"The investment has turbo charged our growth allowing us to increase our turnover from £720k in 2018 to £2.3m in 2021. SITR has allowed us not only to significantly increase our turnover and impact but also provide fabulous returns to investors."
Jem Stein, Founder and CEO, The Bike Project
"We have been pleased to support The Bike Project from the very beginning, when it was an idea in search of a business model. It was Jem's passion, creativity and energy to do something to make the lives of refugees and asylum seekers better that impressed us."
Michael Norton, Director, Centre for Innovation in Voluntary Action