2 things we're most passionate about: supporting women & social investment. Well here's a double-whammy with our International Women's Day webinar. Catch up here. #WomenInSocInv
Our speakers, all leaders in their field, shared their first-hand accounts of challenges, successes, and of course their words of wisdom...
So interesting to hear Celia from @HeyGirlsUK talk about her fabulous social enterprise but also how Scotland actively encourage and support #WomenInSocInv from very early stages to achieving large scale growth #IWD2019 @GoodFinanceUK #womenleaders #onanequalfooting

— Sortified (@Sortified) March 8, 2019
Just sent paperwork registering as CIC; setting up a centre to support women with #perinataldepression providing holistic services. Longer term plans to work with partners raising profile & support across England #womeninsocinv @GoodFinanceUK webinar giving good advice #IWD2019 https://t.co/s1fzSA4B9Q

— PND Mummies CIC (@pndmummies) March 8, 2019
A direct call to action for us all #IWD2019 from the webinar panel #womeninsocinv @GoodFinanceUK it's up to us to be visible, to offer to mentor others and to accept mentoring from the generation below us we need to be the world we want to see

— Melanie Mills (@Mel_BigSocCap) March 8, 2019
Image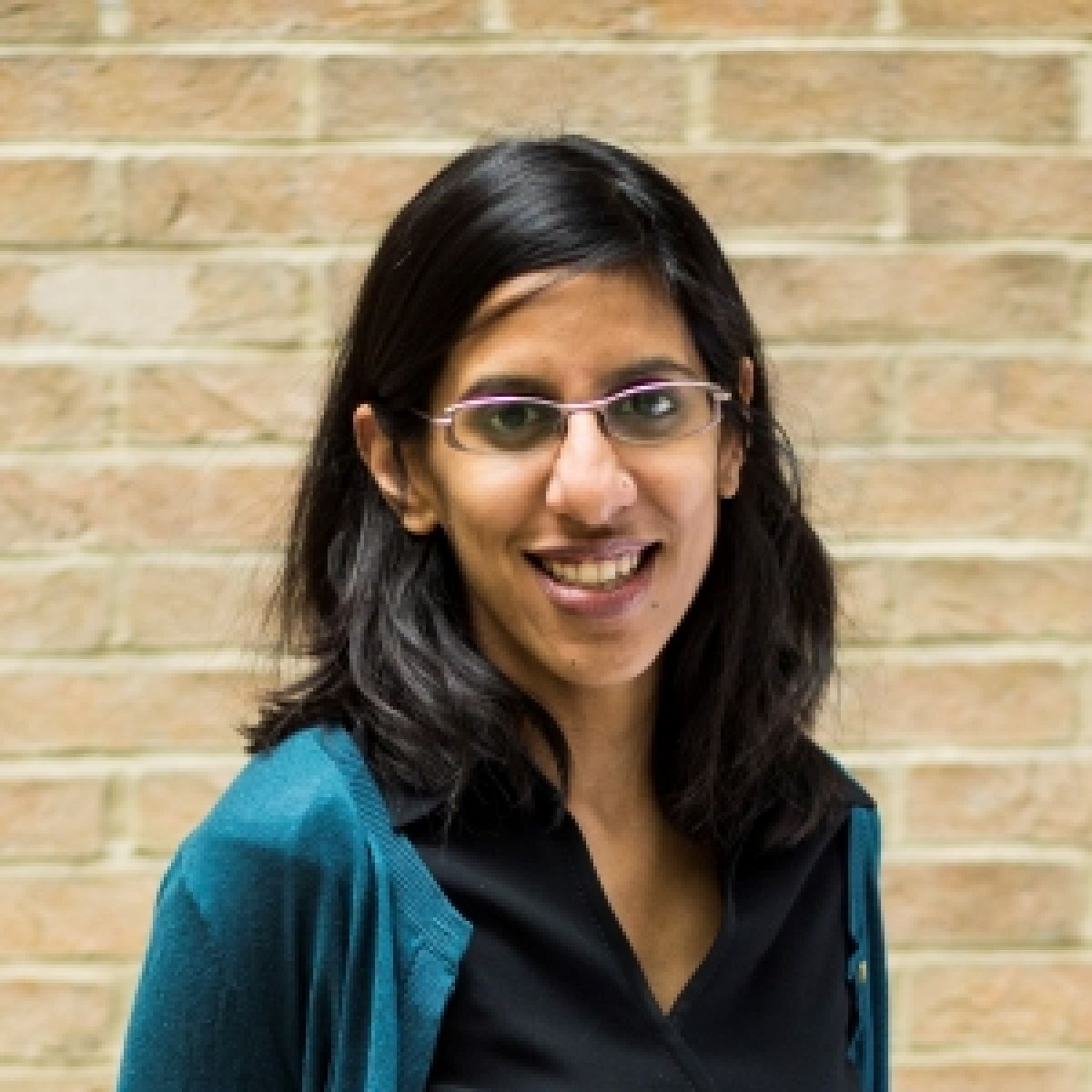 Geetha oversees Big Society Capital's external engagement with charities, social enterprises and investors, aiming to increase understanding and use of social investment as a tool for sustainability, growth and innovation. She joined BSC following a career in voluntary sector finance roles, including the disability charity Scope, where she was Finance Director, leading the establishment of Scope's listed social investment bond programme. She is a trustee at Crisis and the Reader.
Speakers:
Image
Celia is the award winning CEO of Hey Girls, a social enterprise that retails period products on a Buy One Give One model. Hey Girls provides free sanitary pads, tampons, cups, reusable pads, and educational resources with the aim of assisting girls everywhere in the UK to manage menstruation in a way that doesn't put them at risk of infections. 

Hey Girls believes that access to sanitary products is a right, so for every pack of Hey Girls products they sell, they give a pack away to a girl in need in the UK - the only company to do that! Alongside being an advocate for social economic prosperity within disadvantaged communities, Celia also has experience taking on social investment and sits on the board of Social Investment Scotland.
Image
​
Dr Thelma Lovick is a member of the University of Bristol School of Physiology, Pharmacology and Neuroscience. After a long career in the University sector as a Professor, Reader and Research Fellow, Thelma joined the world of social investment as a private investor.
After semi-retiring, Thelma has worked with Resonance through their West Midlands Social Investment Tax Relief Fund. Thelma's motivations as an investor are driven by her interest in social change and she will be joining the panel to contribute from a social investor perspective.
Image
Grace works as an Investment Manager in the Funds team at Resonance. She is currently leading the development of Resonance's Social Investment Tax Relief (SITR) funds around the country, as well as managing the Resonance West Midlands SITR Fund from Resonance's Birmingham office. These funds have been designed to make social investment more accessible for both social enterprises and individual investors. Grace also leads the Resonance Angel Investor Network, working to support individuals to invest in a way that is aligned with the social issues they are passionate about tackling. Over the last five years at Resonance, Grace has been directly responsible for over £2m worth of investment into social enterprises to help them grow their impact, including the UK's very first SITR deal in 2014.

Grace has previously worked in a range of areas in the social enterprise and social investment space, including work with Untld, The City of London Corporation, and the Overseas Development Institute. Grace is passionate about using values driven business models to bring about social change and to create sustainable opportunities for disadvantaged communities, and will be joining to panel to share here perspectives as an Investment Manager.