David Bartram's worked for many years helping social entrepreneurs grow their business and scale their impact. Ahead of his 6 year anniversary working at UnLtd, we caught up with him on his thoughts on the current challenges & opportunities facing social entrepreneurs & the world of social investment.
Social investment needs to undergo some changes if we are going to support social organisations to develop their businesses and their social impact
Wrote David in 2017 for Good Finance. At the time, he was Head of Ventures for UnLtd. Over a year later, UnLtd are now a partner of Access Growth Fund and are working as an investor.
---
David, 2 years ago you asked "If needs are not being met, can we really call it a market?". Now you're on the other side of the fence as an investor, has your perspective changed?
David: I don't want to call it a market because I think we're trying to map something that doesn't need to be a separate entity. I think we're only going to have the term social investment and this model of supporting purpose-driven businesses, if we see it alongside other forms of investment. If we see it as a separate entity, then I don't think it's a particularly useful thing for the sector. So, there's almost a comms positioning piece that needs to be done. The market itself I don't think it fully works how I'd like it to work. It still requires heavy subsidy and there is too much focus on offering debt for organisations where that isn't always the best routes to growth. It's a loss-making model for a lot of investors and foundations out there.
There's still some big sort of missing holes I'd say in this work to prevent it being able to call itself a market.
Image
Image provided by UnLtd
"The solutions aren't there but at least the challenges that exist are being recognised"
Over the previous years, has the world of social investment changed or developed?
David: I definitely think it's changed; it's developed a lot over the last 2 or 3 years. I think initiatives such as Access Foundation have really helped that, clearly. There is more funding available, new intermediaries delivering that funding, and far more recognition of the challenges that exist. I think investors and intermediaries are almost on the same page on some of the issues and are working together to tackle them. There are at least pockets of money available to meet the demand that's out there and better accessibility of money for early-stage social ventures.
If you look back 5 or 6 years ago, I think there was huge excitement about new money coming in to the market. This huge swathe of new cash to social entrepreneurs and social ventures, that wasn't quite meeting where the demand was. I think that's slowly trickling through and we're seeing better use of subsidy and grant funding to offset the risk and high cost of early-stage social investment. In the last two or three years I'd say we've seen a big shift in that.
Following on the theme of shifts, you previously said the sector needs to shift from a focus on investors' products to investee needs. To what extent do you think that's happened?
David: A little. I still don't think there's enough support. If I'm a social entrepreneur I'd still think the market's a bit difficult to navigate and pretty difficult to understand. There are a lot of funders with their own processes and demands.
I do think there's an emphasis and burden put on the social entrepreneurs and ventures, but I think it's getting better, and the challenges are being recognised. There's work that we're doing at the moment on how we, as investors, come together and do things around sharing data, best practices and processes.
The solutions aren't there but at least the challenges that exist are being recognised.
Image
Image provided by UnLtd
​ "Let's be clearer on failure and recognise that is part of the market"
Do you have any suggestions for how we could make social investment easier to access?
David: Data sharing is really important. At the moment if I'm an entrepreneur, I - from a very basic view - will Google 'social investment'. Then go on the Good Finance website, write 20 applications to 20 different funders, all requiring different levels of information and looking for slightly different things. That takes days and weeks and months out of my business. If I'm running it by myself that's hugely detrimental.
We need better sharing of data, processes and connectivity between funds and supporters and follow-on funding etc. If we get that right, I think that has a huge impact in the sector.
We also need to share more on what does and doesn't work. Let's be clearer on failure and recognise that is part of the market.
So what's your advice to somebody who Googled 'social investment' then had a read of the Good Finance directory and is considering writing 20 applications? 
David: Just try to get out there and have conversations with investors. It's about building a relationship and really understanding what they're looking for, why they're looking for it and not seeing it as "because they have the money, they have the power".
It's more about really understanding what are the needs? The limitations? The barriers? And what do I need to provide to help the investor overcome them? It's trying to shift that relationship from parent-child to that teacher relationship, I think.
Why did you choose to become an investor?
David: A couple of reasons. One, the unmet need of early stage social investment. I think this is a big challenge for the sector. I think secondly if UnLtd couldn't make this work then we're in a pretty serious position where that early-stage investment market couldn't work. We have an opportunity to test new ideas and approaches to drive impact and also hopefully help innovation in the market.
UnLtd have the viewpoint of the social entrepreneur and we try to build that into everything we do. And we're also trying to showcase and prove that's the way things should be done. We're trying to test that as much as possible.
Image
Image provided by UnLtd
Are there any key learnings from being a first-time social investor?
David: We meet a lot of people who are looking to access money but are really early on in their journey. It's incredible how much work it takes to get to them to the point of us being comfortable taking them through our processes. We knew that was the case but it becomes very apparent when you're an investor doing that work. I think also we've tried to make our processes as simple & stream-lined as possible, but it's difficult to do that. When we are accountable to our funders, we have our own internal systems and processes, we need to do checks and balances with the entrepreneur. We try to make it as simple as possible for the entrepreneur, but we still have to crack that.
I think what we're doing now is building on what we already knew.
We don't want to flip how we're doing things, it's more how does UnLtd, a traditional supporter of social entrepreneurs, how can we and why are we best placed to deliver that investment? What we're trying to prove is it means that relationship-driven perspective of the social entrepreneur to be baked into the investment process to make this work.
Is there a defining moment in your journey that stands out?
David: The world of social investment can be scary. As soon as you put investment into any conversation and you talk about raising money the relationship just naturally shifts to us vs them. We don't get that so much with foundations when you talk about grant funding. It's an odd dynamic that you get when you talk about investment. I can see why that happens, but I think the biggest shift that we're trying to do is break down some of those barriers to treat the entrepreneur and investor on an equal footing.
"To build purpose into your business, your life and career is so important"​
And what's the defining moment of your journey, as you, David?
David: Wow, the defining moment of my life?
Big question!
David: I guess there's something about purpose. I think everybody, most people at least, want to lead a life and have a career with purpose. It's too easy for people to go down the normal route and careers, jobs and opportunities that are not purpose driven. And I think what I really appreciate about my world UnLtd and this work is it's all driven by purpose.
We're seeing a shift in society where people are talking about values, purpose and mission alignment far far more and that's really exciting.
To build purpose into your business, your life and career is so important.
---
Image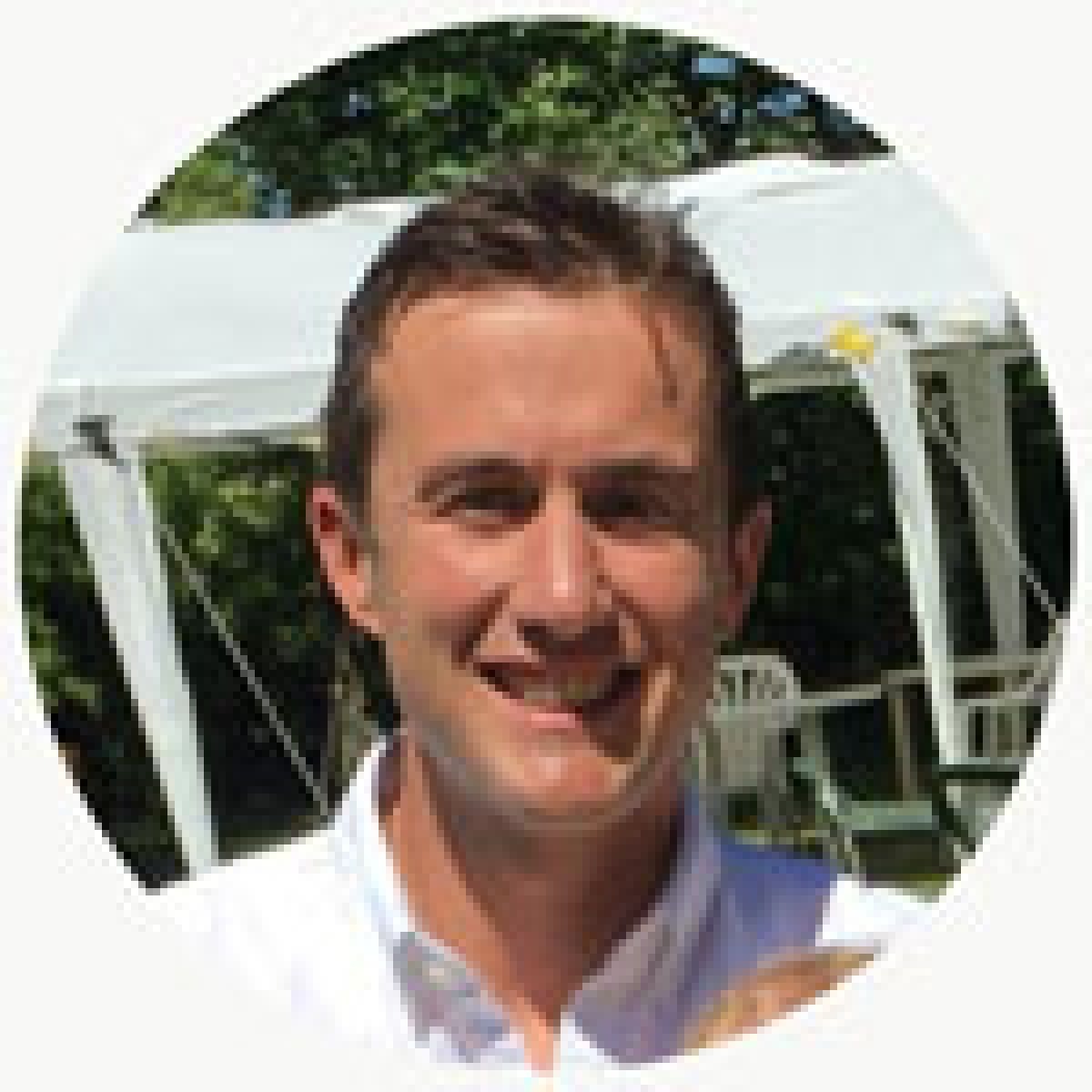 We're sure you'll agree it's been very interesting to hear from David about his reflections and hopes for the sector. So often in the world of social investment, it's easy to get caught up on what the social investor wants rather than the investee. It's great to see that UnLtd pride themselves on putting the social entrepreneur at the heart of their work. As Camilla Elwood (also UnLtd) mentioned in a recent blog for Good Finance, as a sector we need to work harder to make sure everybody's needs are aligned.  
If you're an entrepreneur who's thinking "I've got a business, I'm delivering impact & my model works, I'm now thinking about growing and considering social investment as one of those routes"... then check out 'Thrive' - UnLtd's accelerator to lead onto investment.
Let us know, how do you think social investment could be more accessible? Send a message to us on social media @GoodFinanceUK #MySocInvStory to continue the discussion
---