Image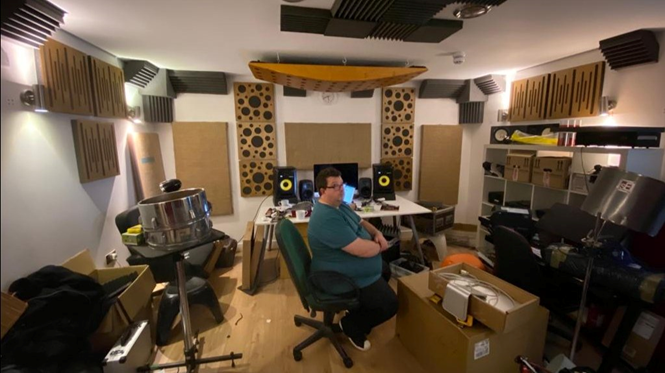 Established in 1998, Readipop is an innovative music and arts charity with a strong reputation for inspirational, engaging arts projects that make a positive difference in people's lives.
They provide access to music for vulnerable young people from hard-to-reach areas, including young offenders, the long-term unemployed, Special Educational Needs students, individuals from pupil referral units, and those who are not able to access conventional education. Their music leaders empower young people to learn and improve their music skills; helping them gain confidence in their chosen area and achieve their own goals while improving their emotional and social wellbeing. Readipop work closely with a whole host of other locally based community music programmes and projects to maximise reach and impact.
Challenge
Readipop moved from its old, rented accomodation at 35 Milford Road in the summer of 2020, as it was becoming increasingly difficult to maintain and upkeep the building, which they used as their headquarters.
The investment, from Big Issue Invest, enabled them to purchase new premises at 15 Trafford Road. This is the first time Readipop have owned its premises and the charity's team says the move will help the organisation to grow.
''This is welcome news at a critical juncture in the history of our charity and helps to ensure we can continue to grow our important work with people in Reading and its surrounding area.

We owe a massive thanks to those who helped directly fund the new studio's purchase, as well as all our supporters, participants and Readipop Friends.''

- Gavin Lombos, Creative Director, Readipop
Solution
Few arts organisations in Reading have the privilege and security of owning their property, and the investment from Big Issue Invest will give Readipop greater capacity going forward.
In the financial year 2019/2020, Readipop's work has reached 43,522 people and the charity conducted 679 education and outreach sessions.
Revenue model
Readipop run and support several community bands, provide music education to thousands of school children, and a development programme to help under-represented local artists thrive in the music industry.
Their Discovery and Development programme is for emerging artists who need support to take the next step in their creative career. Readipop offers bespoke mentoring and practical support including access to rehearsal space, recording, production, promotion, gigs, festivals slots and a record label.
Impact
They have restarted their 1-2-1 music mentoring sessions, with vulnerable young people, in their new recording studio and rehearsal rooms. Their 'AAA' youth programme was nominated in the 'AAA' category of the 'Best Education Project' award at the Reading Cultural Awards.
''Actually owning our studios for the first time is massive news for Readipop!''

- Amy  Hodder, Executive Director, Readipop