Image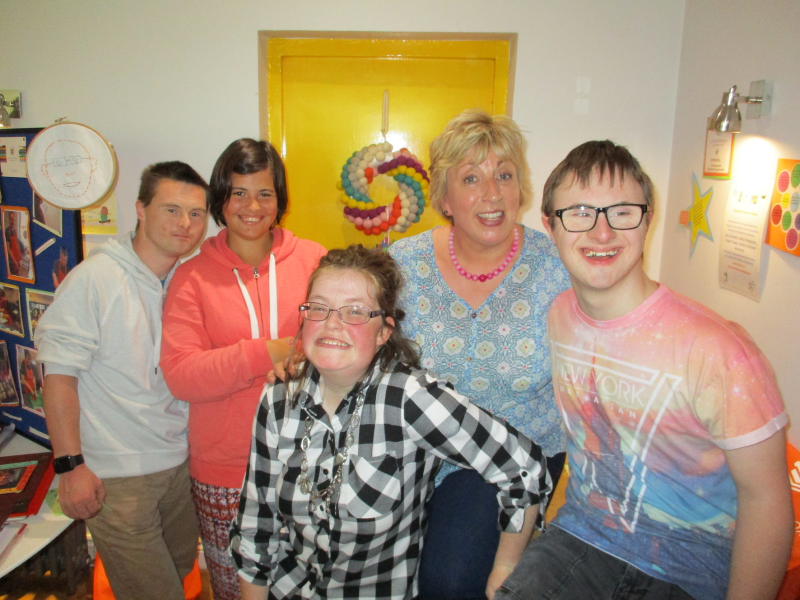 Outside the Box Café is an inclusive community café based in Ilkley, Bradford. Their mission is to enable young people and adults who have learning disabilities to have more fulfilled, independent and healthier lives. 
Challenge
Outside the Box Café is run by local charity, Ilkley Community Enterprise Ltd. The charity was formed in 2012, when a group from the local area campaigned to save the only provision within the community to support adults with learning difficulties. Although this attempt failed, the group were undeterred and came up with a vision of creating a community café to support young people and adults with learning difficulties.
Solution
Outside the Box focuses on trying to improve employability, skills and confidence and, where possible, to progress members (clients) into paid work, as well as strengthening their social profile and involvement. The café is designed to provide a real-life working environment for members, a place that is fully inclusive and embedded in the local community.
Revenue Model
Launched in 2013, the café is run as a commercial operation generating a trading income as well as fee income from members. Ilkley has a hugely competitive marketplace, with many other local and national cafes, so they have had to work hard to maintain this model. Key to this has been developing a loyal customer base, including through a strongly distinctive offer for families, innovating their services for members and developing strong links across the local community.  
Impact
Social investment has supported the charity, the people they work with and the community they serve  to strive towards a renewed vision, energy and commitment to what their impact can achieve. It has boosted their levels of confidence in their own levels of capability, as well as their capacity to draw in other funding. The investment enabled the charity to purchase a flagship new building for the café that will help them to grow, generate jobs, develop new services, expand their volunteer base and enable them to continue to positively change lives. 
"Our experience of working with Charity Bank has been very positive. They've been very supportive of us from the outset and more recently under COVID19 conditions, have been really flexible and encouraging to us as an organisation." 
Louise Hale, CEO, Ilkley Community Enterprise Ltd
"Charity Bank is proud to have been able to invest in Ilkley Community Enterprise. The Victorian Arcade acquisition is an exciting project that will enable the Charity to achieve continued growth and innovation, expand its social mission and help secure long term sustainability"
Jeremy Ince, Regional Manager, Charity Bank